Brand Marketing Slogan
Cēpacol Sore Throat Lozenges
For fast & effective sore throat relief, browse our sore throat lozenges that can help soothe you.
CĒPACOL® INSTAMAX
Cēpacol InstaMax™ numbs the pain fast with two maximum strength pain relievers that offer fast acting and effective relief from sore throat and blocked nasal passages. Dual power in just 1 lozenge.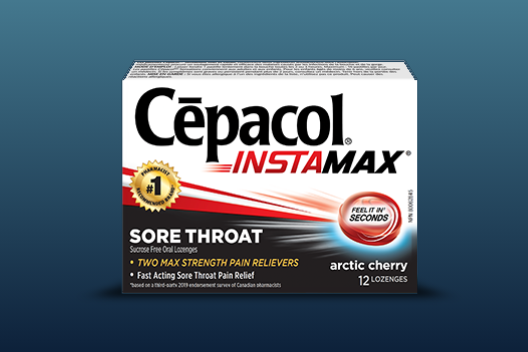 CĒPACOL® SENSATIONS
Cēpacol Sensations lozenges contain a unique combination of two anti-bacterial agents to provide fast and effective temporary relief of sore throats. Cēpacol Sensations has formulas that provide relief of cough, and formulas that provide relief of nasal congestion.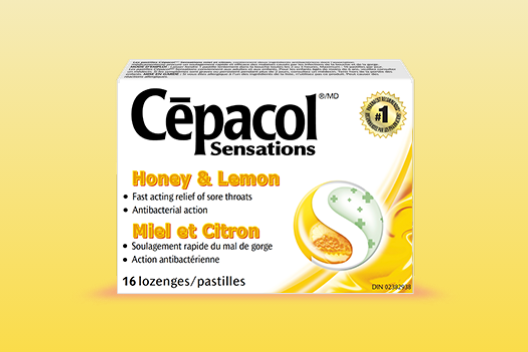 CĒPACOL® EXTRA STRENGTH
Cēpacol Extra Strength provides fast & effective temporary relief for painful sore throats with the maximum amount of Benzocaine available per dose, without a prescription. Available in 3 delicious sucrose-free flavours.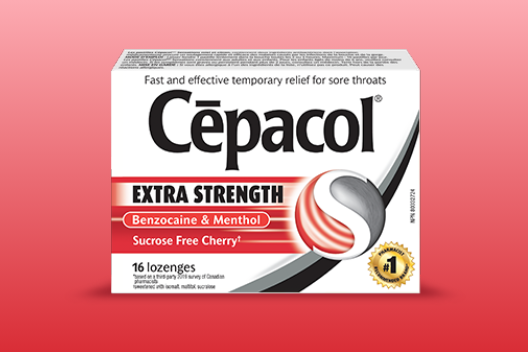 CĒPACOL® CHILDREN'S
Cēpacol Children's provides effective antibacterial relief of sore throat pain for children over 6 years.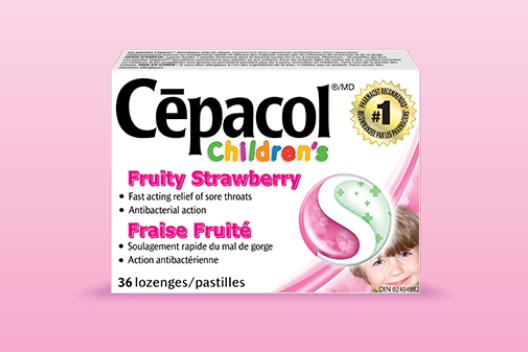 *Based on a third-party 2022 survey of Canadian pharmacists. Ensure this product is right for you. Always read and follow the label before use. For temporary relief of sore throat pain.
Contact Us
Contact us at ConsumerEngagement@reckitt.com or 1-866-426-9738 or write to us at:
RB Health (Canada) Inc. Suite 900 - 535 Legget Drive, Kanata, Ontario, K2K 3B8
Our group data protection officer can be reached at: privacyoffice@reckitt.com.
ㅤ
ㅤ
You may also write to us at:
Reckitt Global Privacy Office
Turner House
103-105 Bath Road
Slough, United Kingdom SL1 3UH
Attn: Consumer Relations